Relief Is in Sight
Dry eyes can keep you from enjoying activities that bring you joy. You may struggle to concentrate on simple tasks, avoid bright environments, or feel the urge to apply eye drops frequently.
We understand how challenging dry eye can be without the right care. With dry eye therapy, we can help you experience longer-lasting relief to restore your quality of life. Reach out today for a consultation and get started with a personalized treatment plan.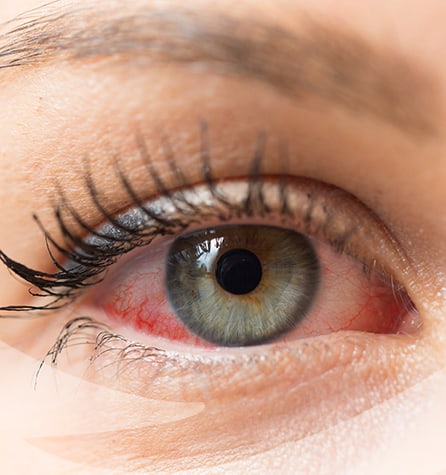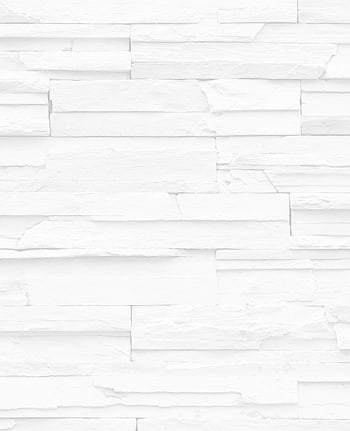 How Common Is Dry Eye?
Dry eye is a common, as about 30% of Canadians experience symptoms. The condition is more common in older adults and patients after laser eye surgery.
Dry eye can be acute (short-term) or chronic (long-term). Acute dry eye is temporary, usually caused by environmental factors or medication side effects. Chronic dry eye cannot be cured, but there are solutions to help alleviate your symptoms.
Dry Eye Symptoms
Dry eye is a disease often causing chronic symptoms. How you feel may change daily, ranging from mild to severe. Symptoms usually include:
Gritty, stinging, or scratchy eyes
Fluctuating or blurred vision
Feeling something foreign in the eye
Light sensitivity
Watery eyes
Untreated dry eye can lead to infections and corneal scarring, as the eye lacks moisture to clean and lubricate the surface. If you have dry eye, you may have trouble wearing standard contact lenses or struggle to keep your eyes open even after a good night's rest. Seeking treatment can help prevent symptoms from worsening over time.
What Causes Dry Eye?
The cause of dry eye is often individual and multifactorial—meaning your symptoms may have multiple causes and can vary from person to person. Dry eye is more common in older adults because we produce fewer tears as we age. General health problems, like vitamin A deficiency or diabetes, hormonal changes, environmental conditions and medications can also increase your risk.
When you visit us for dry eye treatment, we consider the many factors contributing to your eye health. We get to know you in-depth by discussing your lifestyle and evaluating your eyes, so we can customize care to your needs.
Soothing Dry Eye Symptoms
Dry eye symptoms can come and go, but without effective treatment, you can experience a severe flare-up of dry eye symptoms unprepared. We want to help you to experience longer-lasting, effective relief.
By utilizing in-office treatments and at-home care, we strive to help you achieve longer-lasting, effective relief.
Meibomian Gland Expression
The meibomian glands produce the oily layer of tears, which is essential for maintaining moisture. Meibomian gland expression involves gently massaging the eyelid area to unblock glands that have become clogged.
Restoring oil flow can improve tear quality, so your eyes receive the lubrication and nourishment needed to maintain healthy vision.
Lid Hygiene Treatments
Keeping your eyelids clean can help prevent blockages caused by debris or inflammatory conditions, such as blepharitis.
Lid hygiene treatments may involve lid scrubs or a mild soap solution, providing a deep clean to reduce excess bacteria or inflammation.
Omega-3 Supplements
Omega-3 fatty acids are essential for overall health, but they also contain anti-inflammatory properties that can reduce symptoms like redness and discomfort. When your diet lacks natural Omega-3s, a daily Omega-3 supplement may improve your tear quality, helping you have fewer episodes of dryness and irritation.
The 20-20-20 Rule
Following the 20-20-20 rule is a standard for managing digital eye strain. And, this simple practice can also give your eyes a break and a chance to blink more and restore moisture.
Take a break every 20 minutes when working on digital devices such as computers, phones, or tablets by looking at something 20 feet away—for at least 20 seconds. This simple rule prevents long periods of staring at screens, allowing your eyes to relax.
Artificial Tears
Artificial tears and medicated eye drops contain lubricants to coat the eyes and help replenish moisture. Many over-the-counter lubricating tears provide temporary relief from burning, stinging, and irritation but may not be intended for long-term use.
For best results, we recommend you follow the instructions provided by your eye doctor.
Warm Compresses
Applying moist warm heat to your eyelids can stimulate blood flow and help loosen blockages preventing effective tear production. You can make a warm compress with a clean cloth and warm water. Test the temperature before placing the compress on your sensitive eyelids. You can also cut-down on the DIY time by purchasing warm compresses or heat therapy pads.
Sunglasses
Sunglasses help protect the eyes from UV radiation and wind exposure, which can contribute to dry eye. Wraparound sunglasses are recommended for people who work (or play) frequently outdoors, as they help keep air pollutants and direct sunlight out of the eyes, reducing discomfort and dryness.
Set Your Sights on Relief
Dry eye, if left untreated, can lead to long-term eye complications that can affect vision and overall quality of life. Reach out today, and we can begin developing a personalized treatment plan to help you see comfortably and protect your vision.
Visit Our Location
Come see us in the Crossroads Plaza shopping centre! Free parking is available in the large lot just outside our front doors.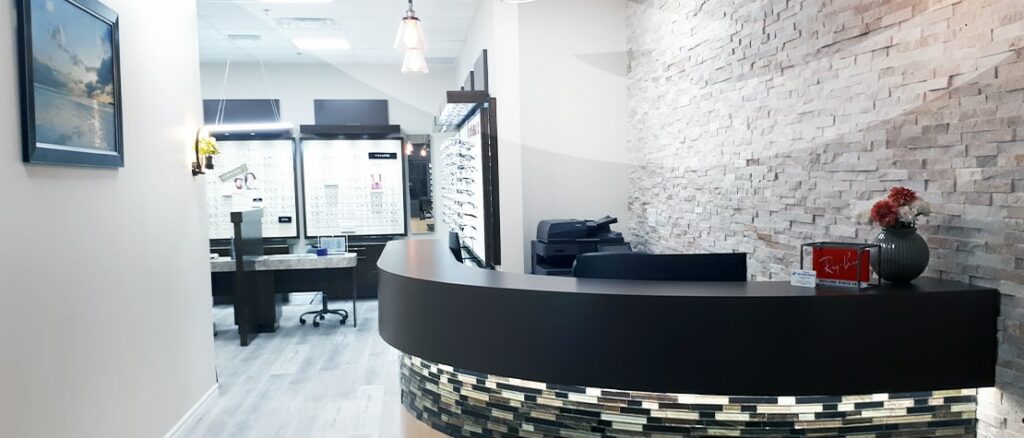 Our Address
11-1070 Innisfil Beach Rd.

Innisfil

,

ON

L9S 4T9
Hours of Operation
Monday

:

10:00 AM

–

7:00 PM

Tuesday

:

10:00 AM

–

5:00 PM

Wednesday

:

9:30 AM

–

6:00 PM

Thursday

:

10:00 AM

–

7:00 PM

Friday

:

10:00 AM

–

6:00 PM

Saturday

:

Open some Saturdays*

Sunday

:

Closed

*Please call to confirm availability.
Book Appointment
Our Brands
Your eyeglasses can sharpen your vision and your style. The spectacle selection at Alcona Eye Care Centre offers something for everyone. From updating your child's prescription for back-to-school or trying a new look to express yourself, we'll be your guide to eyewear fashion and fit.